The Board


Range
NIMBLE. LIMBER.

FORGIVING. GRACEFUL.
Francisco sharing his first hand impressions about the new boards:
Custom
"A whole new level of excitement. Those are the words that come mind as I'm riding the all new Custom for the first time. I just feel so much more connected … Read More
One
"Freewave airtime coupled with Thruster torque. Imagine turning and sliding with all new angles and speed. This is the magic of the new One … Read More
Air
"The Air is basically a radical blend between a freerace board and a wave board, plus a few unique characters such as the Reverse Sliding Bevel and … Read More
Carrera
"With 116 to 130 to 144 liters the Carrera shapes cover all bases from rough seas to lighter winds and calmer lake conditions. The most distinguishing differentiation … Read More
Surf
"With 150 and 202 liters this entry level family board is crafted to your personal needs. The focus of the Surf is a stable, fun and predictable ride. All riders … Read More
Progressive Rocker Concept™
Each board comes with an individual rocker tailored to match each volume. This concept creates the most control and quickest reaction on the smaller sized boards, and juices up the larger sizes with all the speed, early planing and power you need for those lighter wind days and larger sails. Our compact outlines and volume distribution are precisely foiled in our shaping program, delivering highly consistent performance to our shapes.
Direct Drive Constructions™
Lightest weight and strongest construction is what we are after, and they are not opposites. To the contrary, the very combination of nimble and rigid is what adds to make our boards as famously forgiving, allowing for easy handling and unsurpassed error correction as well as the mastering of unplanned landings and last second tweaks. Our lay-up system is customized for each model, size of that model, and section of that size.
Carbon Impact Monocoque™
This carbon skeleton is implemented into the deck of the PRO wave boards. These boards feature generous carbon patching from in front of the mast track all the way into the tail, extending beneath and around the stance areas, connecting the impact dynamics of your body and rig into one rigid monocoque. Making the least claimed boards of the industry even one step better.
Corecell®
The PRO boards use Corecell® foam to increase stiffness and reduce the weight of our boards' composite structures. Corecell® is the leading core material for high performance foam structures.
Explore All Board Features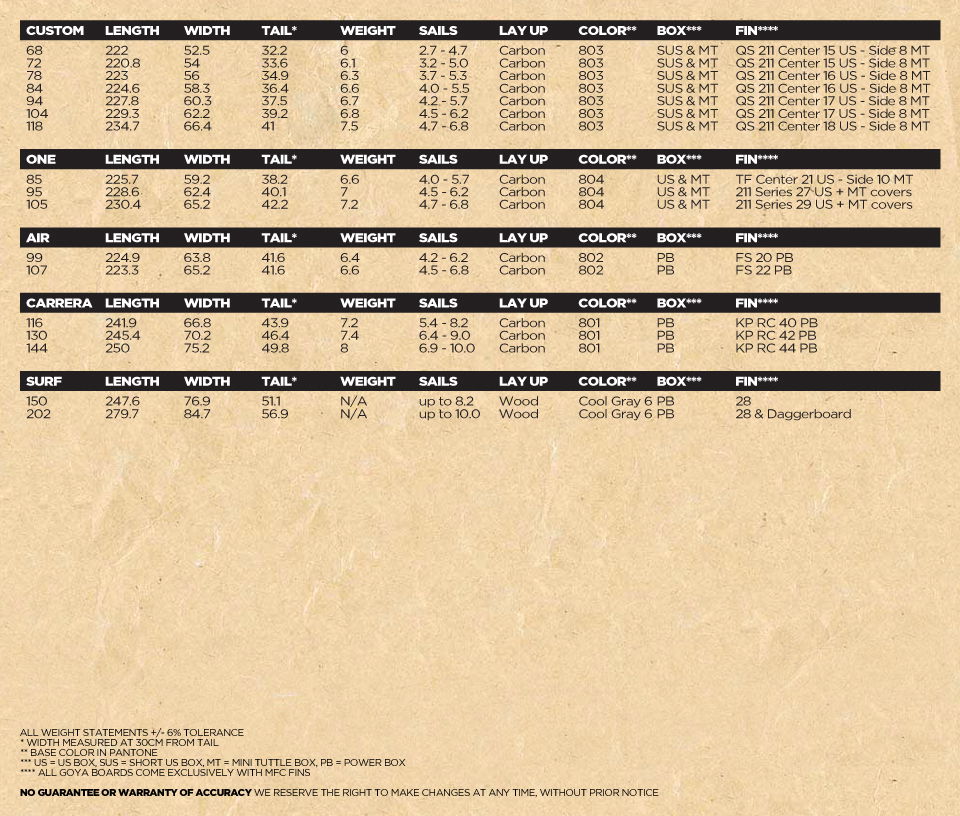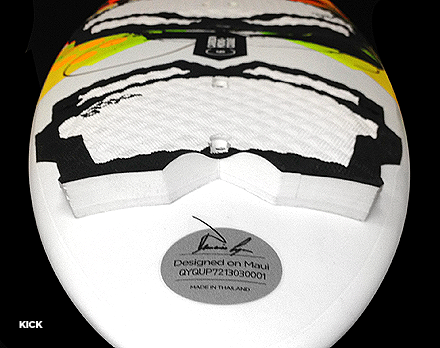 Board


Features
THE NOVELTIES

THE CLASSICS
Find out what makes our products stand out beyond the shape and proportions. Why do they turn better? Why are they more forgiving? Why are they lighter? Why do they feel better?
Explore All Board Features