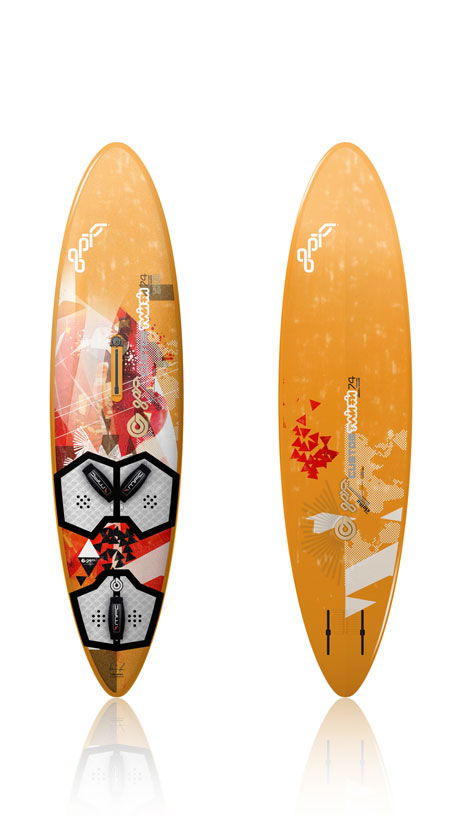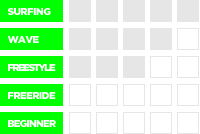 Limited
Edition
Size Available
74 | 81 | 89
Limited Edition PVC is our most advanced construction combining light weight and durability into one lay-up. The worldwide, year round R&D from our team and customers is what allow us to improve constantly. The result is the lightest weights with the least warranty issues in the industry. All Limited Edition PVC models come in unique colors per model and feature a lightly sanded finish.
---
DESCRIPTION FOR BOTH CONSTRUCTIONS
The All New Goya Twin Fins are finally here, we developed these boards to take wave riding to the next level. We found ourselves riding closer in the pocket of the wave than we have ever dreamed of, just as if we were riding surf boards. They also turn Cross-On conditions into wave riding playgrounds.
Francisco Goya
"Along the two year development we realized that twin fins can carry a much faster rocker line than our single fin boards, while still keeping the tightest turns twin fins are know for. I found myself being able to ride larger volumes giving them the best range of conditions. On the wave I felt like surfing and on the way out with the faster rocker I got some of the highest, most inverted jumps I have ever done. Along with the board came a parallel fin development, and at the end I was riding a 30% thinner foiled fins with a further forward rake, improving the early planing and speed that are a must for a any good board"
Dynamics
If you want to ride like you surf this is your ticket, Quick and fast into a plane turns any conditions into your best session, bringing all the twin fin sensation with speed.

Eco
Wood
Size Available
74 | 81 | 89
The Eco Wood construction uses a combination of Wood and PVC in a double sandwich lay-up. This construction combines our latest research with a competitive price and a reduced environmental impact. All Eco Wood models come in white and feature a lightly sanded finish.
---
DESCRIPTION FOR BOTH CONSTRUCTIONS
Style
Ridden by the most advanced of riders and beginning wavesailors at the same time, these boards completely redevelop the way we will ride for years to come.
Accessories
The all new MFC™ straps are extremely comfortable, with a thick and high quality neoprene and a soft inner sole. Learn more >
The all new 8mm Dual Density Pads combine better traction and increased padding for big landings. Learn more >
Every Goya board comes with a unique MFC™ 211 Series fin, designed and size-matched by MFC™ and Goya. Learn more >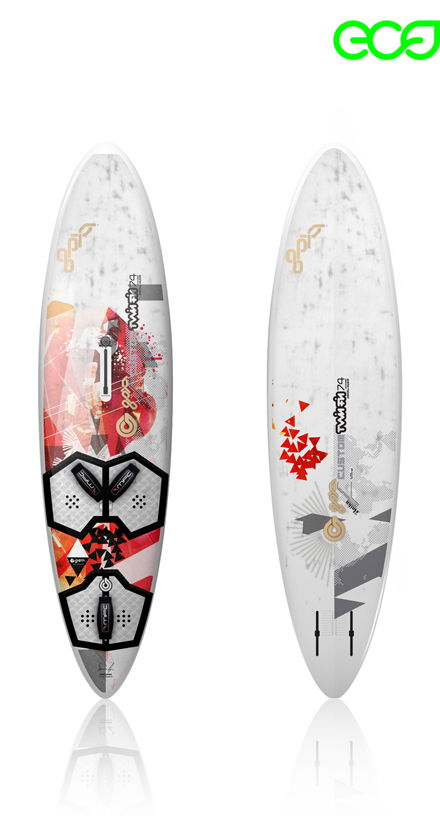 Twin Fin
SKU
UPC
Model
maurovinci
, Italia
Aug 03, 2018
ciao vorrei sapere che tipo di carena aveve il twin 89 ,l ho provata e sono rimasto affascinato ma non la trovo usata .grazie