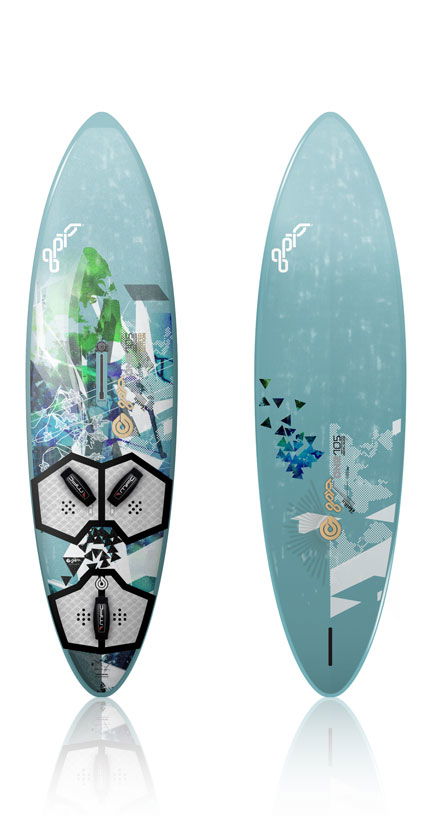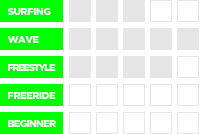 Limited
Edition
Size Available
77 | 85 | 95 | 105
Limited Edition PVC is our most advanced construction combining light weight and durability into one lay-up. The worldwide, year round R&D from our team and customers is what allow us to improve constantly. The result is the lightest weights with the least warranty issues in the industry. All Limited Edition PVC models come in unique colors per model and feature a lightly sanded finish.
---
DESCRIPTION FOR BOTH CONSTRUCTIONS
Extremly fast, for all styles and all conditions, welcome to a one board. This is our ultimate flat water blasting, waves or freestyle one board quiver. This is our most popular model, that it turned into an instant favorite among our customers.
Francisco Goya
"These are my favorite fun boards to ride when I'm traveling and I just don't know what conditions I will be riding on, with one size I can sail pretty much all sail sizes and at the same time ride waves, blast a jump/freestyle session or do a coast run "
Dynamics
The flat and curved CNC rocker line translates the wind into an endless acceleration and together with the combination of double concaves with forward V, invites you to lay your jibe with confidence right through the middle of the chop.

Eco
Wood
Size Available
77 | 85 | 95 | 105
The Eco Wood construction uses a combination of Wood and PVC in a double sandwich lay-up. This construction combines our latest research with a competitive price and a reduced environmental impact. All Eco Wood models come in white and feature a lightly sanded finish.
---
DESCRIPTION FOR BOTH CONSTRUCTIONS
Style
Whatever you are after out there, you get there before you know it, the compact outline increases the wind range these boards can be used on, with early planning and high end control, bringing confidence and a progressive feedback with endless hours of fun.
Accessories
The all new MFC™ straps are extremely comfortable, with a thick and high quality neoprene and a soft inner sole. Learn more >
The all new 8mm Dual Density Pads combine better traction and increased padding for big landings. Learn more >
Every Goya board comes with a unique MFC™ 211 Series fin, designed and size-matched by MFC™ and Goya. Learn more >