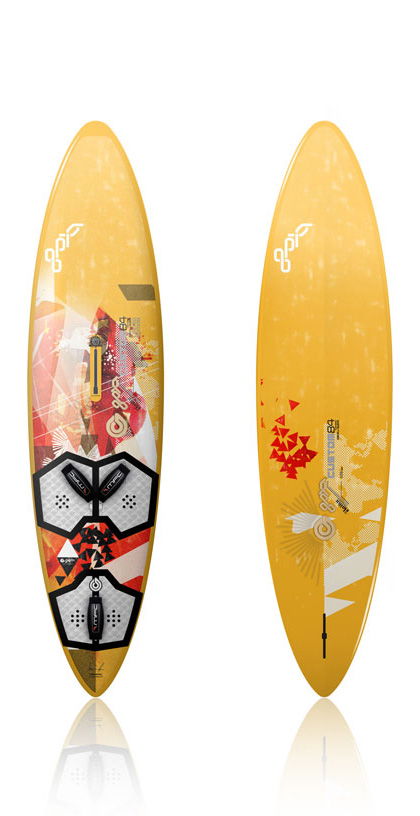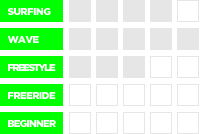 Limited Edition
PVC
Size Available
66 | 72 | 78 | 84
Limited Edition PVC is our most advanced construction combining light weight and durability into one lay-up. The worldwide, year round R&D from our team and customers is what allow us to improve constantly. The result is the lightest weights with the least warranty issues in the industry. All Limited Edition PVC models come in unique colors per model and feature a lightly sanded finish.
---
DESCRIPTION FOR BOTH CONSTRUCTIONS
For high performance wavesailing, there is no better wave board in our line than the Goya Custom Wave Series. No compromise here, the focus is on hard core down the line conditions, these is the wave-machine for when the conditions are firing.
Francisco Goya
"As soon as I found out that I got an entry into the Cabo Verde World Cup this year I had no doubt what boards I was going to be riding there, I just pulled a new set of Customs from the racks at our store in Haiku and pack them up. These boards simply follow me wherever I'm looking at in the wave. I rode the 78 in the lighter wind heats and as the wind kicked in and the heat length got longer I started riding the two smaller ones, and on the semis and finals with over half hour heats the 66 was the one I rode on"
Dynamics
Quick and easy into a plane they are an absolute rocket ship in a straight line, they get you hitting the ramps at full speed, turning into the biggest jumps. Through the narrow tail width and smaller rails, it gives you a secure rail to rail direction feel when blasting down the line. It grips and turns with full commitment to the rail.

Eco
Wood
Size Available
74 | 84
The Eco Wood construction uses a combination of Wood and PVC in a double sandwich lay-up. This construction combines our latest research with a competitive price and a reduced environmental impact. All Eco Wood models come in white and feature a lightly sanded finish.
---
DESCRIPTION FOR BOTH CONSTRUCTIONS
Speed
These
boards carry speed and they drive you hard through the turns,
accelerating as you come out of them, opening endless windows of
possibilities for moves. The Custom Wave Series is the board we choose
for cross-off riding on all sizes of wave and wind strengths.
Accessories
The all new MFC™ straps are extremely comfortable, with a thick and high quality neoprene and a soft inner sole. Learn more >
The all new 8mm Dual Density Pads combine better traction and increased padding for big landings.Learn more >
Every Goya board comes with a unique MFC™ 211 Series fin, designed and size-matched by MFC™ and Goya. Learn more >