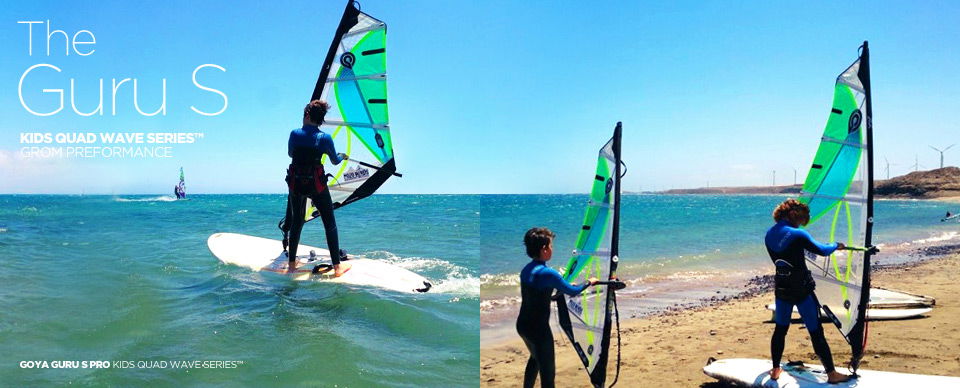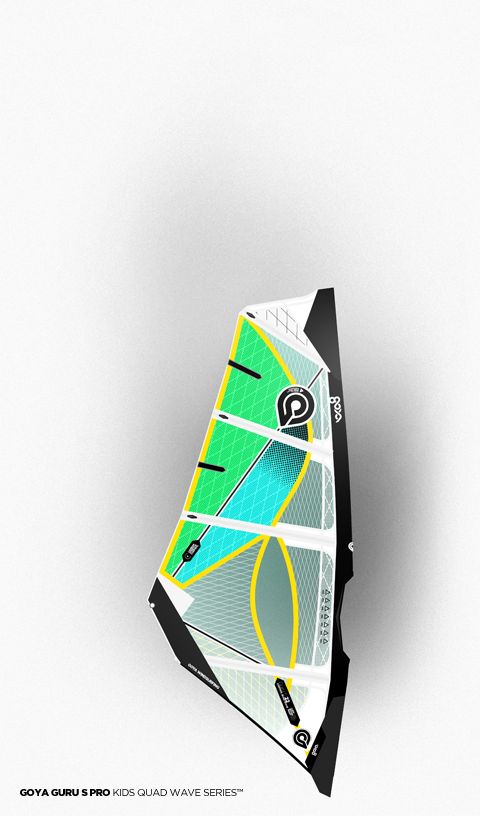 Kids Quad


Wave
Size Available

1.2 | 1.5 | 1.8 | 2.0 | 2.2 | 2.5 | 2.8
Jason's words: "Super light weight, very durable, very easy handling, a dedicated performance wave sail for kids. Target riders are kids and smaller riders under 45 kilos. The Guru S can be used in flat water for beginner training, when fully planing and of course in any wave condition, as the Guru S is modeled after the Guru G4 concept of extreme durability and easy, soft handling in a wide variety of wind and wave conditions. Learn, plane, jump, surf, loop, anything is possible with the Guru S. This is, after all, a performance wave sail."
The Construction
This sail comes in PRO Construction. Our most advanced sail construction combines light weight and excellent durability by blending the latest in scrim film technology and durable X-Ply. These premium sails are equipped with Carbon Stretch Control™ tendons, the Poly Clew™ angled outhaul system and Kevlar® Real Frame™ panels.
Colors
This sail is available in the following color combinations: GREEN & BLUE
Scrim
This sail uses unique Goya Scrim, a super light alternative to regular materials, in extensive areas of the sails surface.
Kevlar ®
The perimeter of this sail is reinforced with Kevlar X-Ply, creating a highty tear resistant framework.
Reduced Head
This sail features the Goya trademark reduced head leech outline. The Reduced Head works as if you were adding 5mm of tail rocker to your board, making it easier to go around tight corners. Further it reduces head "wag" and makes the sail much quieter in the hands, which increases your comfort and control, meaning more time for you on the water.