Annual Madness vs.
Lasting Icons
THE CONTEMPORARY
GOYA SAIL RANGE
There used to be a time when we would blindly follow the example of the fashion industry and produce a new set of every product every year. A piece of gear with last year's or even the current year's tag on it was considered outdated. And despite the rest of the industry still being stuck in this paradigm, we consider it madness.
We encourage you to walk a new path with us. Think of iconic automobile and computer brands, and how there is beauty and reason in keeping a product consistent for a number of years. Rather than an indication of lacking ideas it's a testament to the brilliance that went into the development of the initial product in the first place.
And that is exactly what we do at Goya, developing a new product for the sake of improving the use of it, not for the sake of updating graphics annually. We love graphics, but we create them to make an amazing new product stand out even more, not to give the impression of revolutionizing our portfolio year after year.
So when you see a piece of gear carrying last year's digits, with us that simply means the product was conceived that year, it's an indication for you to know which model you are talking about. However, the actual item you are holding in your hands may have been produced only weeks before arriving at your local shop, and certainly undergoes constant product improvement, even when we don't run a big ad campaign about it.
Needless to say our shift in strategy is also driven by an ecological awareness. The waste and redundancy involved in generating new looks without added benefits is heartbreaking to us. We rather focus our new found energy on developing sustainable materials for the windsurfing industry together with our suppliers, as we consider them much needed, so that one day it won't matter how much gear you buy and throw away per year, because the environmental impact will be a neutral one. There will then be no need to be "less bad" any more. We consider that a goal more worth aspiring than being the first brand to release the next but one season's range.
We hope you're with us on this big one and thank you for your trust in our brand and its products.
The Goya Design Team
Guru PRO
The Guru offers unbeatable high wind control and comfort, flexible feeling and smooth, forward driving power delivery. Finger tip handling and and easily neutralized in transitions. It comes with an Ever Clear window and all scrim and x-ply construction, resulting in incredible strength and light weight, great power and unbeatable high wind control.
Eclipse PRO
The Eclipse is our world-wide power wave and maneuver sail. Juicy light wind power supply with direct delivery and great high wind control. The Eclipse comes in all x-ply and scrim construction and will last through whatever you take it into. The current model comes with a much lighter construction weight, resulting in a stronger and lighter feeling on the water, as well as a stronger, more elaborated built. On top the Eclipse now comes with more forward power delivery with improved high end control.
Banzai PRO
The Banzai sports a massive range of use. A low, locked center of effort delivers incredible light wind performance as well as effortless high wind control. The Banzai drives through turns on the water and flight paths in the air with powerful, positive and predicable control. The Banzai comes in two new signature color combinations, two new standard combinations with blended color accents and a new white combination for understatement. Updated sizing offers dream quiver choices.
Storm PRO
The Storm is the kids high performance interpretation of the Banzai four batten sail. This approach makes the Storm lighter than ever, incorporating the very handling characteristics of the Banzai, making the Storm as rewarding to ride as possible. Flexible and easy control along with a forward driving power delivery.
Freesurf ECO
The Freesurf offers an entry into high performance wave style sailing at an attractive price. Incorporating key features of the premium models, the Freesurf is powerful, light, and easy to handle in a wide variety of conditions. First jibe, first jump, or just blasting along, the Freesurf is pure and simple windsurfing fun.
Nexus ECO
The Nexusis a No-Cam Freeride & Freerace sail that supplies the maximum of power, speed and control in the Goya Sail range. The Nexusis pure performance. While cut for power, speed and control in all sizes, the focus is on maneuverability in sizes 4.3 to 6.9 and lift and control in sizes 7.5 to 9.0.
Surf ECO
The Surf is the sail of choice for all instructors, windsurf schools and self-taught adventurers. With it's full dacron panels, reinforced perimeter, integrated mast pad, and indestructible Ever Clear window, it is a sail that will last for years. Lightweight and durable.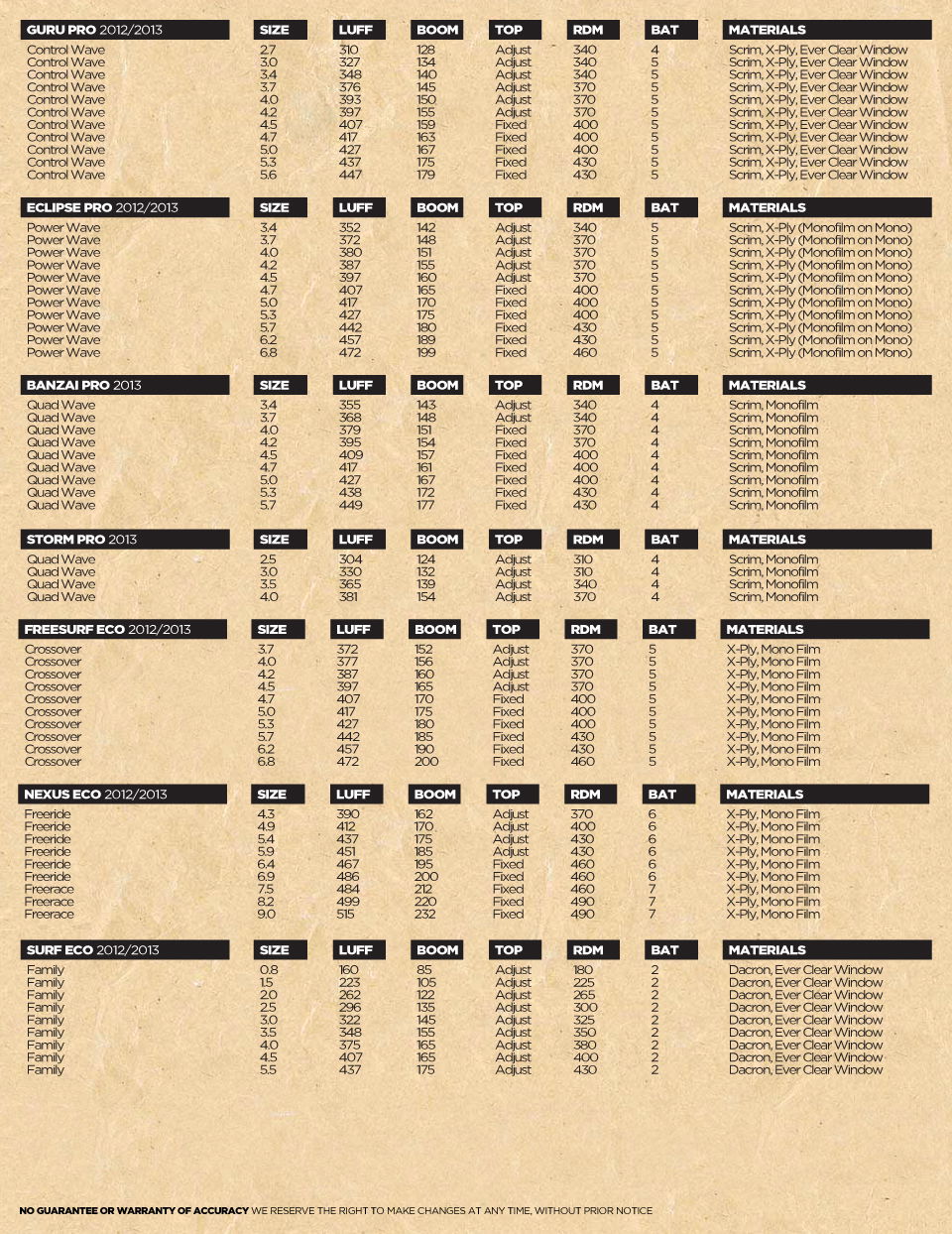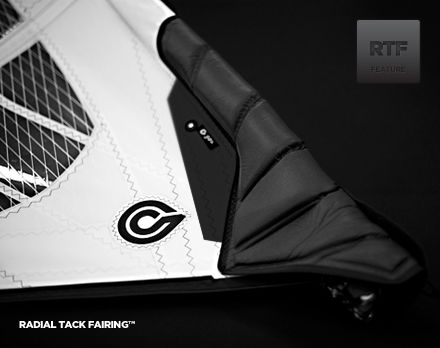 Sails
Features
THE CLASSICS
THE IMPROVEMENTS
Find out what makes our sails stand out beyond the lean shape, cut or proportions. Why do they turn better? Why are they more forgiving? Why are they lighter? Why do they look better? Learn more >