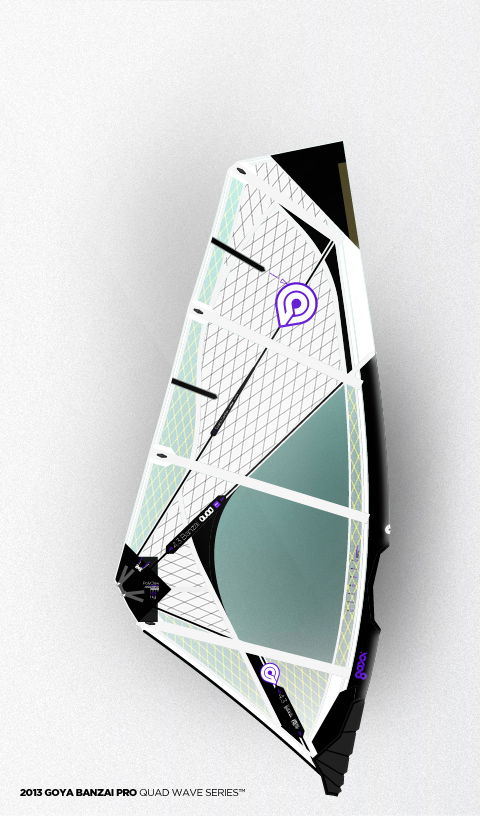 Ivory
Towers
WHITE EDITION
SAILS
Ivory without the bad conscience. You have all been asking for them, ever since the very first pictures of Levi Siver dancing in Hookipa with his colorless prototypes did surface Handbuilt by Jason Diffin and developed by the entire Goya Team those sails were the cornerstone for what became the Banzai.
And now it's your time to ride the white Goya sails. The White Edition. The only color you will find on these sails is the trademark Goya violet, used for some of the bare essential printing. Other than that, these sails are pure, no frills, trend resistant windsurfing tools.
PRO Construction
The White Edition comes in PRO Construction, combining light weight and excellent durability by blending the latest in scrim film technology and durable X-Ply. These premium sails are equipped with Carbon Stretch Control™ tendons, the Poly Clew™ angled outhaul system and Kevlar® Real Frame™ panels.
Scrim
The White Edition uses the new Goya unique Scrim, a super light alternative to regular materials, in extensive areas of the sails surface. Areas prone to more wear are featured in X-Ply.
Kevlar®
The perimeter of these sails is reinforced with Kevlar yarns, creating a real frame, not just the visual of such a thing.
Reduced Head
The White Edition features the Goya trademark reduced head leech outline. The Reduced Head works as if you were adding 5mm of tail rocker to your board, making it easier to go around tight corners. Further it reduces head "wag" and makes the sail much quieter in the hands, which increases your comfort and control, meaning more time for you on the water.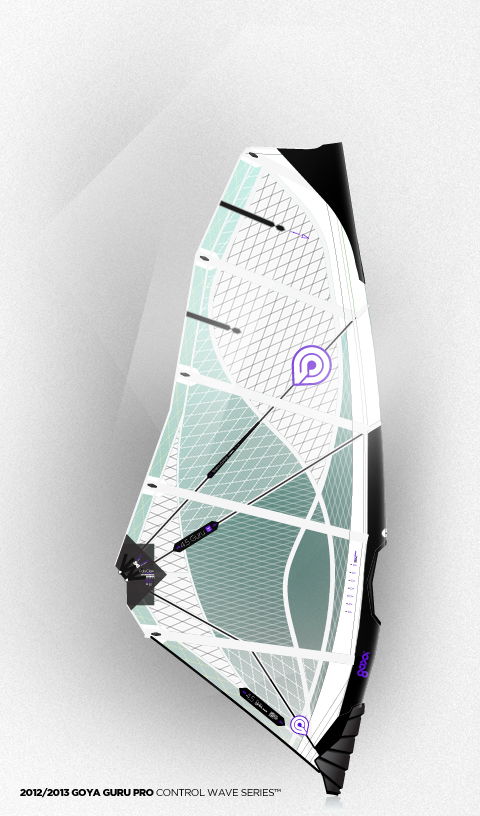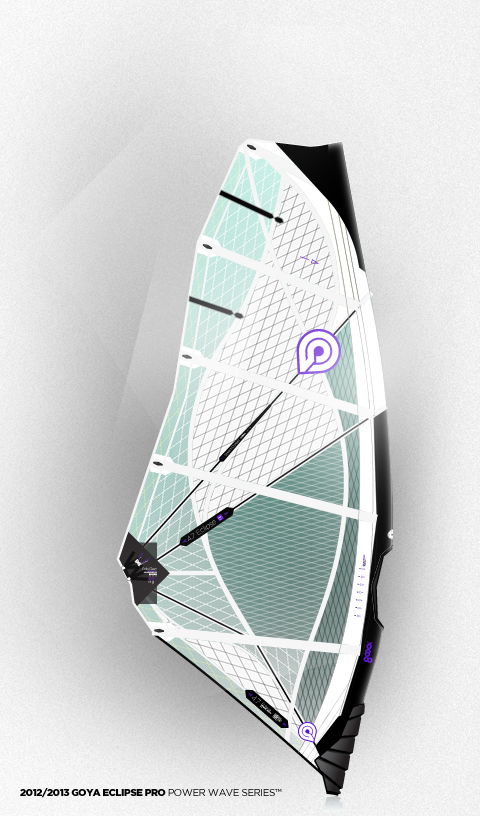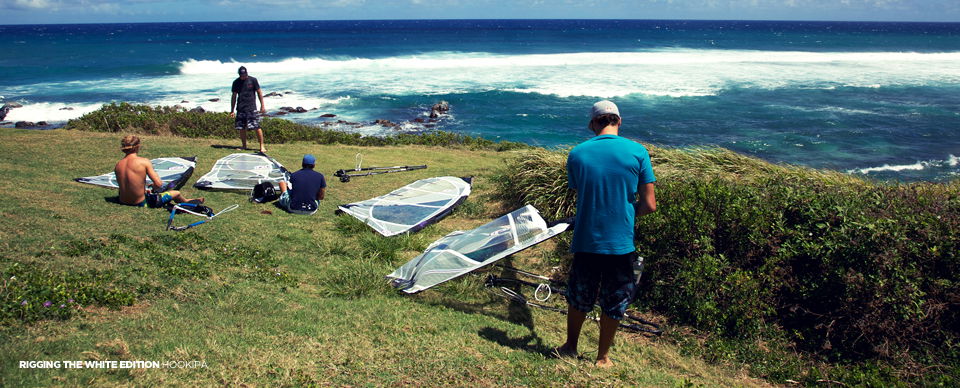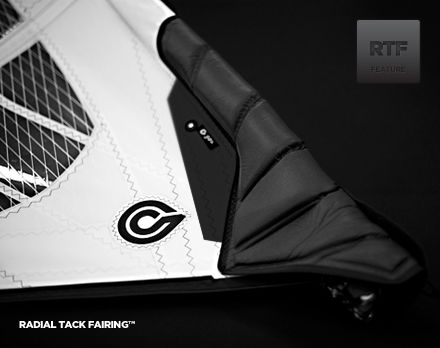 Sails
Features
THE CLASSICS
THE IMPROVEMENTS
Find out what makes our sails stand out beyond the lean shape, cut or proportions. Why do they turn better? Why are they more forgiving? Why are they lighter? Why do they look better? Learn more >