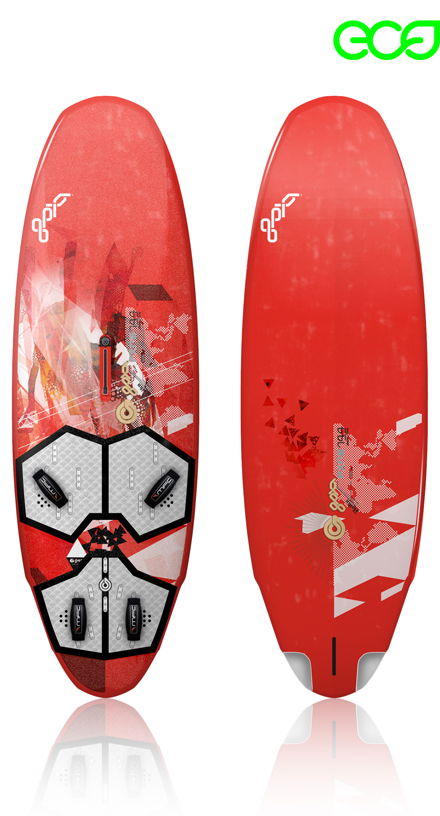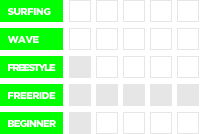 Eco
Wood
Size Available
116 | 130 | 144
The Eco Wood construction uses a combination of Wood and PVC in a double sandwich lay-up. This construction combines our latest research with a competitive price and a reduced environmental impact.
As special models, the FXR & FXRS boards come in bright red finish.
---
No other board in our range comes even close to the FXRS Freeride Series in matters of speed and early planning.
Dynamics
If you are looking for the fastest board on our line, then look no further. No other board comes even close. Through its added width and light weight, the all New FXR-S is also the first board to get you into a plane. Slightly more technical than the FXR on the outboard footstrap positioning, it can still be tuned to a more casual riding with the inboard settings. Through the new CNC slalom rocker line, it gives you the confidence to push with all your weight forward into the corners, allowing you to change the radius of your jibe at any time.
The board construction focuses on light weight and riding stability. The sanded finish minimizes paint weight, and the full double wood sandwich offer great strength and dent resistance.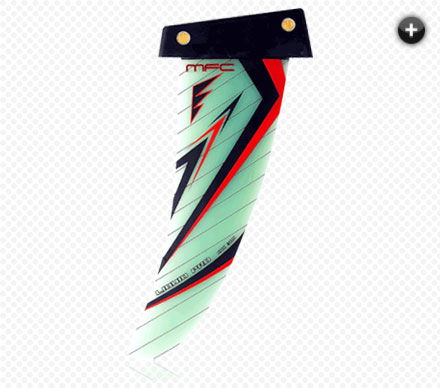 Liquid Pro
Comes with
FXRS, FXR
New outline, new profile, new materials, the LIQUID PRO is the new freeride/freerace concept by MFC. The profile is generated by the SL and RC models, with incredible top speed, great planning and maneuverability. Ideal for Freeride/Freerace conditions, as well as flat and choppy conditions. This model is available in power and tuttle base to supply all the board manufacturer demands.
Available for Powerbox and Tuttle Box
Sizes from 28cm to 50cm


Color Finish
BONUS ON FXR & FXRS ECO WOOD FEATURE
Even though all FXR and FXRS models feature our ecologically more friendly and more affordable Eco Wood construction, we still decided to offer them in bright red & orange finishes to make the experiance a more vivid one for you.


PRC™
PROGRESSIVE ROCKER CONCEPT™
FEATURE
The 2010 line is our ultimate progression in CNC shape and design, with individual rockers tailored for each size board, looking for the most control and quickest reaction on the smaller sizes and favoring the larger sizes with all the speed, early planing and power you need.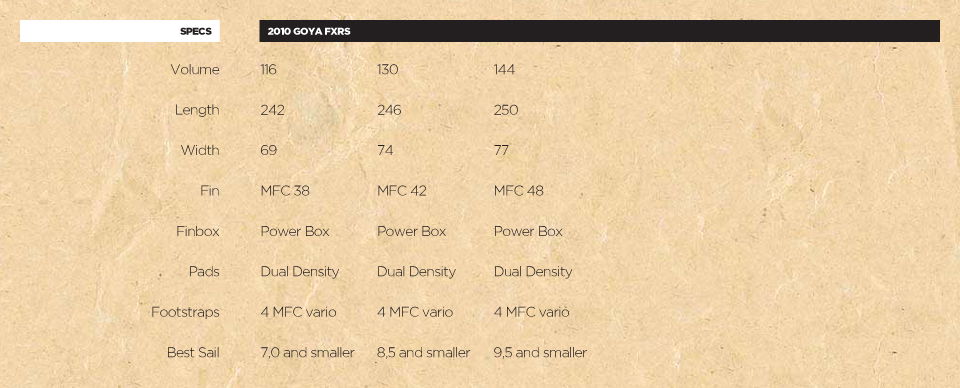 David
, England
Mar 02, 2013
Though I am getting older and have sailed many boards the ECO is the best board I have owned. Does just what it says in the write up and is very fast will sail in most winds.

Response: Thank you David for your feedback and trust in our products, wish you all the best winds, Francisco